We keep a wide variety of Vacuum trucks and septic tank parts on hand to fix or replace the systems on your truck
Keep Your Vacuum Trucks Running Long & Stong
We provide expert service, installation and tank and pump testing and repair on any manufacturer's tanks and vacuum systems. Our quality parts and expert installation advice can help keep you going.
OUR GOAL FOR PARTS & SERVICE
Extend the life of your system.
Lower the total cost of operation.
Keep your equipment working with minimum downtime.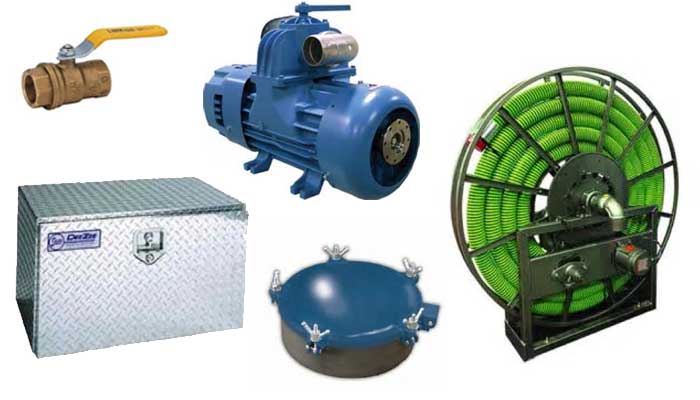 We Keep a Wide Variety of Parts on Hand to Fix or Replace Those on Your Vacuum Truck
Ball Valves
Hose Reels
Hoses
Gate Valves
Hose Couplings & Fittings
Manways
Moisture Traps
Oil Catch Mufflers
Primary Shut-Off Units
PTO Shafts
Pump Mufflers
---
Pump Repair Parts
Right Angle Gearboxes
Secondary Shut-Off Units
Shut Off Valves
Sight Glasses & Replacement Parts
Toolboxes
Vacuum Pumps
Water Pumps
Vacuum and Pressure Relief Valves
Vacuum/Pressure Gauges
And Much More……
Get in Touch or Request a Quote